Burlesque For Charity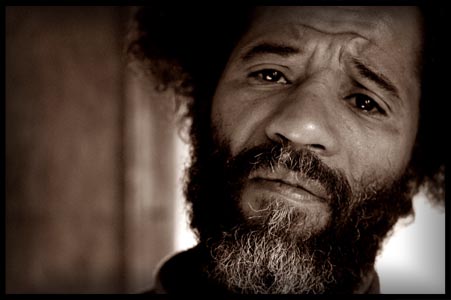 "Make It Right NOLA"
Special viewing of Images from photographers Anastasios Ketsios and Angela Eve from their fine art photo project, Home, This was…, depicting many views of the lower 9th ward in New Orleans.
A portion of the proceeds from this show will be donated to the MAKE IT RIGHT NOLA organization, which is trying to rebuild the 9th ward. The 9th ward is one of the worst areas in New Orleans still affected by the hurricane. MAKE IT RIGHT NOLA is one of the few organizations that are trying to rebuild and bring the residents hope. Angela Eve of Eve's Parlor and Maiden Sacrifice of Flesh Tones chose this charity because Angela Eve has been working very closely in this area for the last few years. This charity event has culminated from over two years of hard work starting when she and Anastasios Ketsios began work on a fine art documentary photo project seven days after the hurricane hit. Initially they assisted in relief efforts and animal rescue and have since continued the work.
The complete project, called Home, this was… is a developing narrative involving the effects of Hurricane Katrina and the subsequent flooding on the people and their lives. What initially brought them to the lower 9th has transformed into a committed effort to depict the story that never seems to end. As the majority of the city is still waiting to be rebuilt, they examine and analyze this narrative through the lens of their camera. Witnessing strength and resilience from the people they photograph to the dwellings that are still standing, they have evolved as photographers and as people in society. With over 200 edited and proofed prints they plan on publishing a book of the images in the next 6 months and give the proceeds to organizations in the Lower 9th ward. A special viewing of the work will be at the "Glamour Party Revue" at Debonair Social Club.