Artists that make it Happen
Working with Imagecollective, O'Connor Productions, and Wicked Little Monkey designs, Angela Eve is creating an entirely original design and setting for the Admiral Theater Burlesque Club while resurrecting a vintage era proscenium from the 30's reminiscent of the original 1927 vaudeville theater designed by famed architects Gallup and Joy. An elaborately designed stage backdrop with a modern multi-media twist in conjunction with a vintage inspired photo art presentation seamlessly completes the illusion of a bygone era.

Set Fabrication, PR writer, Producer:
O'Connor Productions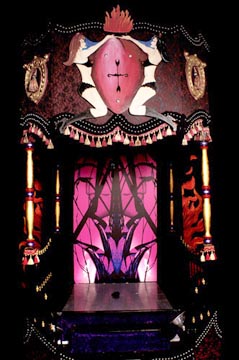 Costume and set fabrication & design:
Patricia Vass of Wicked Little Monkey Designs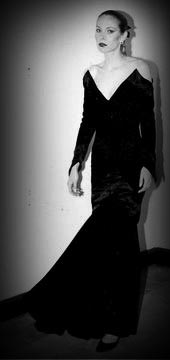 Photographers and Installation artists:

Imagecollective
At the Admiral Theater Imagecollective will create a vintage-inspired photo exhibition. Consisting of Anastasios Ketsios, Angela Eve Freese and Sonia Siedlaczek. ImageCollective has collaborated to produce a one of a kind art experience. The pieces feature embellished photo art images of Angela Eve, Krysten Corruption, Trinity, Foxy, Miss Maya Sinstress, Hollypeneo, as well as additional Eve's Parlor goddess'.

Sneak preview of photographs Recently taken at The Admiral Theatre by Imagecollective. These photos will be shown at the Admiral Theatre shows with several other Pin-up styles photos taken by Imagcollective. Performers photographed: Angela Eve, Krysten Korruption, HollyPeno, Miss Maya Sinstress.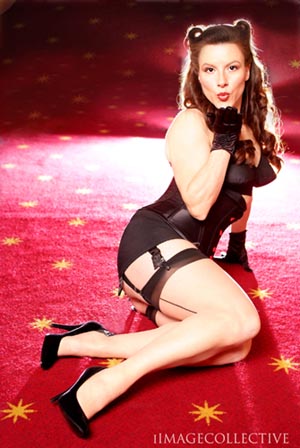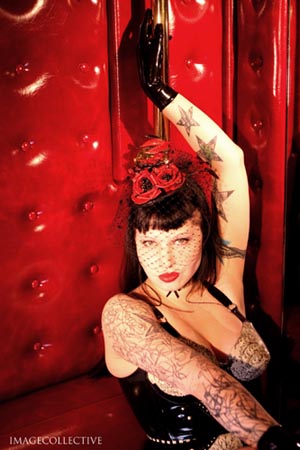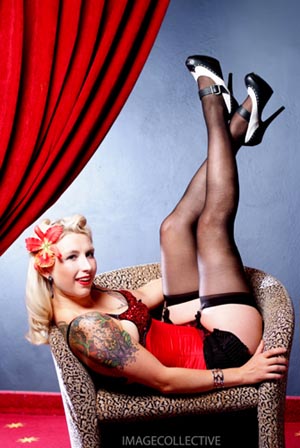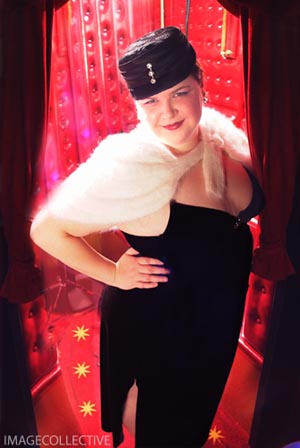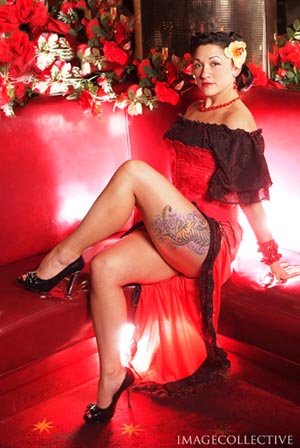 Anastasios Ketsios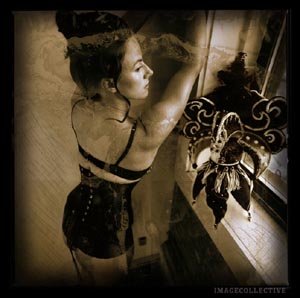 Angela Eve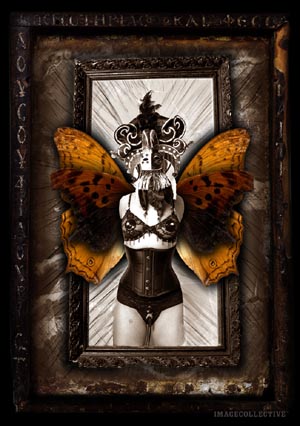 Music & Web design: